I'm just now getting around to posting about my weekend because I have just been really busy!
Friday night I went to the Elder vs. St. X football game. I'm so NOT a sports fan, and I usually hate going the football games, but I've actually enjoyed it this year. Maybe it's because I know that this is really my last year to go? Either way it was fun, and I actually got into the game at the end since it was close! I can honestly say I've never gotten into a football game in my entire life :)
And since I totally forgot to take a picture at the game, my daily picture was of my favorite pup after I got home!
On Saturday morning my family got up early to the Susan G. Komen Breast Cancer walk downtown. We do it every year. Thankfully I've never had a family member or someone close to me have breast cancer, but it's a great cause!
Then that night I got to babysit one of my favorite little girls, Lorelei! She's my parents' friends' daughter, and she is seriously the sweetest thing ever. She never cries when her parents leave, and she loves it when I hide and poke my head out at her :)
This was me jumping out at her from behind the corner...
Sunday was another day of pretty much nothing. Church and homework - the usual! I did go to dinner with my family though. Then I felt really weird last night. I got extremely tired all of a sudden, and my body just ached. So I cuddled up with Coco and watched Cake Wars before going to bed at 9. Thankfully I woke up this morning feeling totally normal!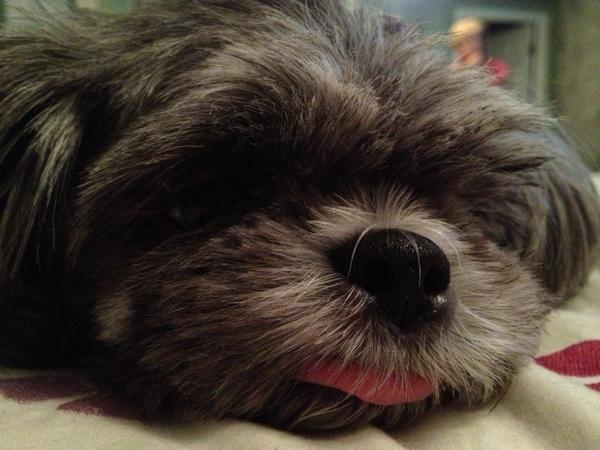 So not an overly exciting weekend, but still a break from the stress of school! I have a lot of tests this week, so hopefully once those are done, I'll be able to blog more because I have a post I've been meaning to write for weeks that I really want to write soon!
Until then...
"May you always be blessed
With walls for the wind.
A roof for the rain.
A warm cup of tea by the fire.
Laughter to cheer you.
Those who love you near you.
And all that your
Heart might desire."