I'm linking up again today for What I'm Loving Wednesday! Here's what I'm loving this week.....
I'm loving that this year there is the most amount of days between Thanksgiving and Christmas that there could ever be. Yay for the longest Christmas season possible!
I'm loving that I got a picture of a lot of grade school friends together on Monday night at our Honor Society induction. It's not often that we're all together like that for a picture!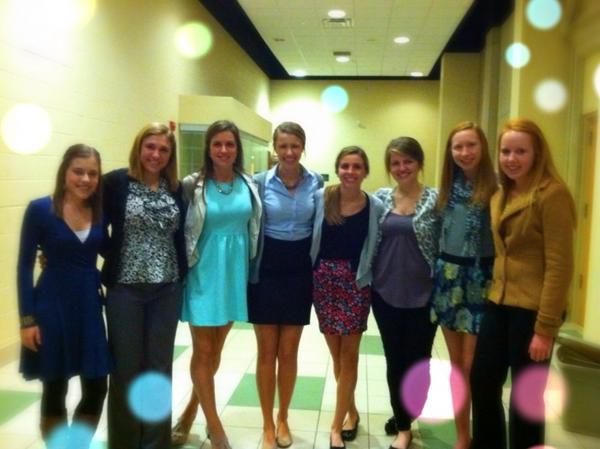 I'm loving the app Bokehful (which is what I used on the above picture). It's well worth the 99 cents!
I'm loving that I get out of school early and only have 30 minute classes :)
I'm loving God's timing. A few things have been timed perfectly recently, and I'm so excited about it! I'll share more details about it later.
I'm loving this picture I pinned the other day. Can you say beautiful?!
I'm loving that Thanksgiving is next week - it's creeping up!
I'm loving
Snapchat. I downloaded it on Monday, and at first I totally didn't understand what the hype was about. I mean, you can only view the picture for a few seconds! But then I realized that it was so stupid it's funny. My mom and I were cracking up hysterically because we kept sending random pictures of each other back and forth. So random, but so entertaining!
I'm loving
that I came home yesterday to find this pup passed out on "her pillows"
I'm loving
that I got to leave babysitting early yesterday, so I came home and worked on homework under the covers and with Coco laying by my side. Best way to do homework in my opinion.
I'm loving
that I watched Elf last night - one of my favorite Christmas movies ever!
And that's it for this week - have a great Wednesday and rest of the week.