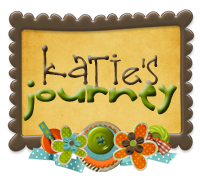 I skipped yesterday's topic because I didn't really have any good tips about blogging, but if you want to read about some, go
here
!
Today's topic is about blogs we visit daily. I have all of the blogs I read on my sidebar, and I just look at them when I see they are updated, but I'm going to go ahead and list 5 of the blogs that I read most often/enjoy the most!
I love this blog because Leslie posts about her life, but also a lot about fashion!
I absolutely love the Pioneer Woman! Her posts are so funny, and I love reading about her life in the country. I also got to meet Ree a few months ago, and she is just as sweet in real life as she is on her blog.
If you've never read any of Sara's posts, you need to! Her posts are so inspirational and sincere, and I always look forward to reading her blog in the morning. The last update on her blog says that she isn't doing well, so I'm sure she would appreciate your prayers!
This was the first blog I ever read, and I love reading it! I like how Kelly blogs about her life in a way that makes it so much fun to read!
This is a blog that I love to read, and I can't exactly tell you why. Jessica is so creative, and I love seeing all of the creative things that I wish I could do :)
And that's it. What are some of your favorite blogs to read?