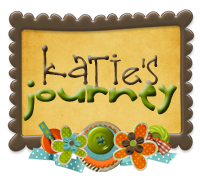 Today's topic is about the best concert we've ever been to!
I've been to lots of concerts. Here are some of the ones I've been to.....
1. Kenny Chesney
I saw Kenny Chesney in concert twice when I was younger, and I loved him both times. He really puts on a good show! One of his shows was the first concert I'd ever gone to :)
2. Jonas Brothers
I've seen the Jonas Brothers in concert twice also, and they were very good also! The first time I saw them, we were so close to the stage, it was unbelievable! I'll always remember that concert. We were so close that I was able to get some of these pictures......
We also got to meet some of the band members, which was really neat!
3. Jordin Sparks
I saw her at a really small theater, so we were in the second row!
4. Nick Jonas & the Administration
This might be the best concert I've ever been to. I know I've blogged about it a bunch of times, but I went to see him in Chicago, and it was really neat because he sang an acoustic set outside the venue before the show, and he was about 10 feet away from us!
5. Rascal Flatts
I've gone to the Rascal Flatts concert the last 2 years, and I've officially decided that I won't see them again unless I buy pavilion seats. I love Rascal Flatts, but the lawn is just too crazy for me!
6. Sugarland
I went to see Sugarland a year ago, and they were really good. Again, I really wish I would have had pavilion seats for it - oh well!
7. American Idol
I went to see this show this past summer, and it was really good because I loved last season's contestants - especially Scotty!
I've been to more concerts than just these, but these are probably the biggest/most famous celebrities I've seen in concert. I love, love, love going to concerts :)